In May this year, the Australian Institute of Architects awarded students of architecture in both the undergraduate and Masters of Architecture degrees with prizes for the most outstanding works in several categories.
Newcastle University was fabulously represented and received several awards, including the highly respected and much coveted NSW Design Medal, awarded to Anthony Parsons for his 2012 project The Iron Blow. Jemima Manton and Christopher Mullaney were also nominated and took out prizes for their work throughout the Masters of Architecture.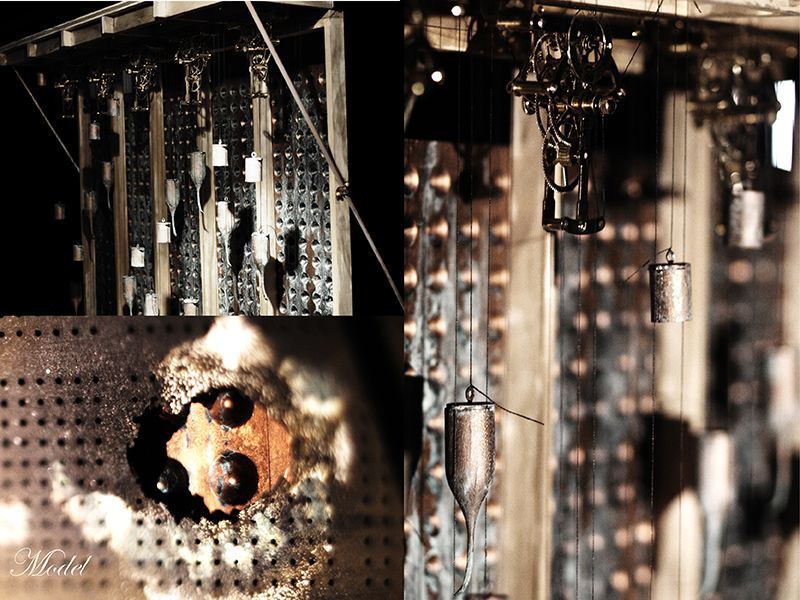 The judges were hugely impressed by the depth and calibre of Tony's work. Their comments are as follows:
The Iron Blow by Anthony Parsons
is a fearless leap into an alien world –
on our world.
Using multimedia presentation
reminiscent of the futurists and
constructivists – consisting of
drawings, digital imagery, film clips
and an exquisite maquette – he takes
us into a man-degraded landscape
that could be on another planet in
preparation for the eventual journey
that humankind must make.
The arrangement and scale of
spaces as well as the materiality
and time-related decay create an
environment that, once mastered,
will enable people to break the
emotional link with Earth and
venture forth.
Time, decay and beautiful
desolation are constant themes and
companions – all part of a training
exercise.
The project is dark but extremely
bold and strangely optimistic in its
raw beauty.
Jemima Manton received the History And Theory Award for her research dissertation. The nature of this research project is outlined in the research paper's abstract below.
The increasing presence of the flâneuse within the city construct can be attributed to her emerging involvement in public consumption in the early 19th century. Since that time, an inversion of traditionally gendered behaviours and spatial mappings has occurred, with not only the appearance of women in conventional patriarchal spaces, but the incidence of traditionally male attributed behavioural patterns. It is a 20th and 21st century phenomena of autonomous women using urban spaces to pursue pleasure in a way similar to that of the flâneur. This current trend in modernity relies and is derived from a persistent undertone of continuity in the realm of consumerism and exchange within social (urban) spaces. Many buildings and cities are highly codified and mechanistic, deliberately and systematically abstracting symbols from their historical and social context. Within the case study, Sex and the City (a reflection of contemporary society in the form of popular culture media), the protagonist of the series, Carrie Bradshaw interacts with Manhattan in a manner that signifies the intrinsic relationship between architecture, production, consumption, signification, representation and bodily experience within the city and it's urban spaces. As contemporary urban flâneuse Carrie expedites her ability to reflect and inflect her independence and self-sufficiency within her own complex urban realm, a liberated female celebrating and demonstrating her independence through consumer culture, based on her own urban epistemology. 
Christopher Mullaney was awarded the Construction and Practice Prize and the Masters Graduate of the Year prize.
Muloobinba – Model by Chris Mullaney